Clear Futures has delivered an incredible 36% of the overall project value in Social Value back to our Participants and their communities since its inception in 2019. This has been benchmarked by the Social Value Portal as being in the top 25% within the construction sector.
UK Government mandate 10% (SLEV) of the Contract Value, and while Clear Futures aspires for 20%, we are delighted that together, our suppliers have achieved 36% of meaningful Social Value within the communities of our Participants, showing the benefit which a long-term Partnership provides.
Below highlights some of the Outcomes achieved which have fed into 10 of the 17 UN Sustainable Development Goals.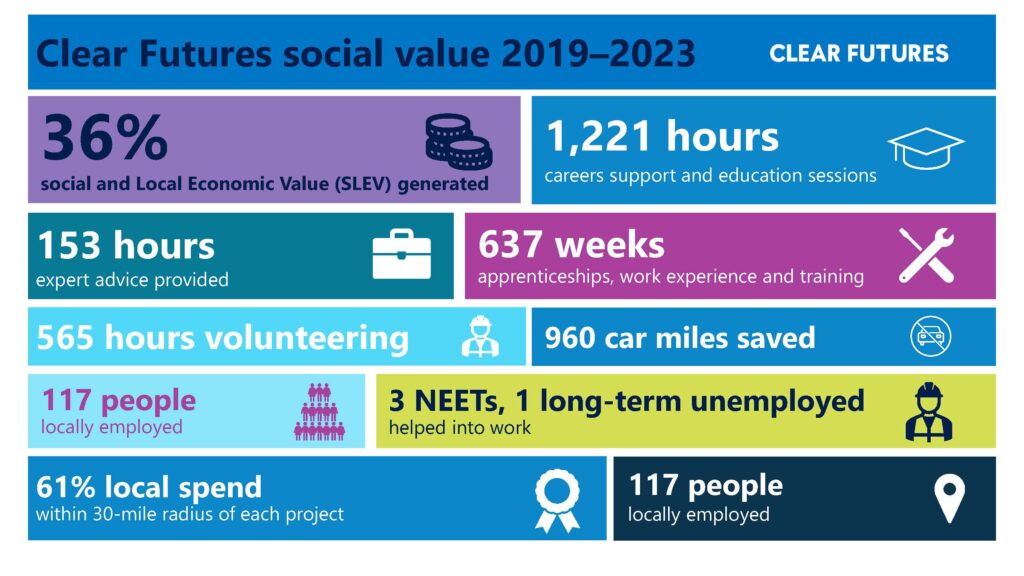 Find out more about how we have delivered this value.
If you'd like to understand how we can support you: